The Perks And Downsides Of Residing In A New Construction Apartment In Greenwood
There's an undeniable attraction to all things new, whether it's clothing, a car, shoes, or even apartment buildings. Despite the fact it may not always be accurate, there's an ingrained belief that new is the better choice. But before you fall in love with those fancy appliances and luxury amenities, give some thought to the perks and downsides of residing in a new construction apartment in Greenwood. You could make the decision to go new or stick with a long-standing, well-liked community.
Pros Of New Construction Apartments In Greenwood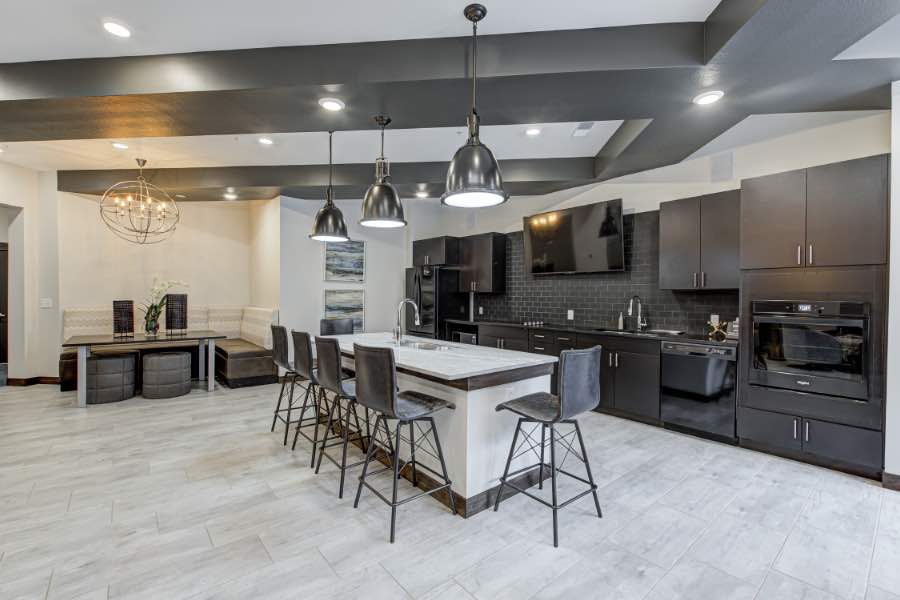 It's difficult to look past the novelty element when trying to decide where you'd like to live. New apartment construction in Greenwood will unquestionably generate plenty of intrigue and anticipation, but you'll also find a range of tangible benefits. Here are the pros for living in new construction apartments:
Better amenities: Looking for a well-equipped gym, dazzling outdoor spaces, or a designated dog park? New construction apartments in Greenwood will likely prioritize amenities to draw Residents.
Money-saving deals: Once the construction period is complete, the property will want to get tenants for their new apartments. There's a good chance you'll discover manager specials and other incentives during the initial opening.
Exceptional service: All new apartment complexes want to start off by impressing prospective residents. There will undoubtedly be a focus on customer service. Engaged, helpful leasing agents will do whatever they can to exceed expectations.
Shiny and new: All things are new and look incredible, from the in-unit finishes to the pool. And the thought of being the first to live in a unit is a persuasive| inducement.
Cons Of Residing In A New Apartment Complex In Greenwood
Residing in a new community can be delightful as you have luxury amenities, excellent service, and overwhelming appeal. But you shouldn't expect perfection in every detail. There can be disadvantages to inhabiting a new apartment complex in Greenwood. Here are a few:
Wrinkles to iron out: Just like with any new construction, there can be minor concerns with electrical, plumbing, HVAC, and more. Some patience may be required as things get resolved.
Unfinished construction: If there are still new apartments under construction at your Greenwood community, you'll be forced to manage the inconveniences like dust and noise.
No reviews: You won't enjoy the advantage of scanning reviews as there won't be any. You can look for reviews from other complexes owned by the same management company, but you'll still be proceeding with a degree of uncertainty.
Location: New construction is limited to where land is available, which may not be in the most convenient or sought-after locations. To come home to a new apartment, you may have to deal with a slightly longer drive to your office, eateries, or area entertainment.
Discover Your New Home At Bayshore Apartments
Curious about new apartment construction in Greenwood? Would you prefer a well-established community in a desirable neighborhood? As you weigh your options, be certain to investigate the dazzling apartments at Bayshore Apartments.
Schedule a tour
today to see our variety of floor plans, upscale amenities, and beautiful grounds. If you have questions, reach out to
317-886-1849
to speak with our courteous leasing specialists.